About Us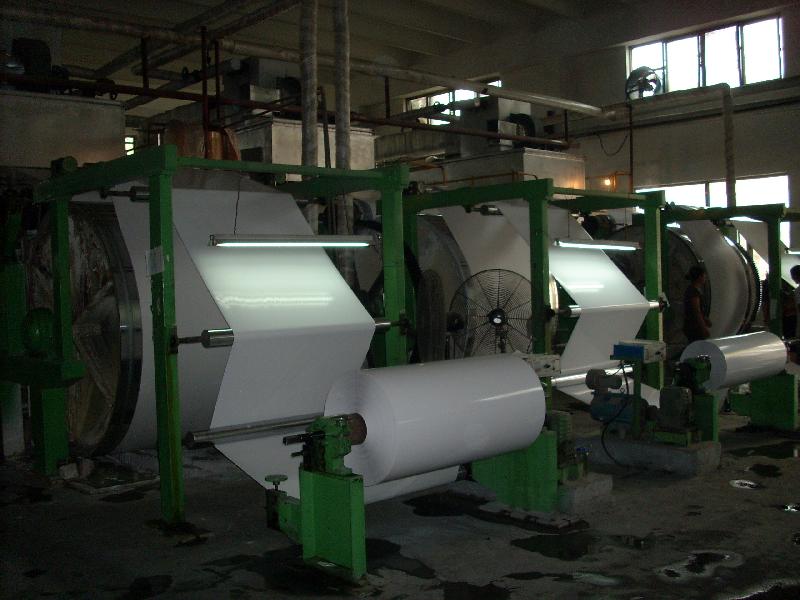 SURYA KIRAN PHOTO PAPER INDUSTRIES is a high-tech company dedicated to the R&D, manufacture and sale of inkjet and color laser printing paper. After years of efforts, our brand has become a famous trademark in the INDIAN inkjet printing industry and our products have been sold to buyers from the USA, South America, Europe, Asia and many other countries and regions. Our company has set up several automatic assembly lines, and we also own mature product formulas, modern R&D and testing centers, skilled technicians and a strong management team. All these have enabled us to meet any special needs from customers. Environmental protection is another strong characteristic of our company. In 2007, we invested huge funds and efforts into the improvement of production procedures and the renovation of equipment. Our company is now a 100% environmentally-friendly company which meets all the national environmental protection standards. "Full range of products, Best quality, Lowest prices" is always our goal. We have gained a solid reputation in the printer media market and will always strive to do better in the future..
WE ARE TRUSTED SUPPLIER TO ALMOST 75% STATIONERY BRANDS IN INDIA WE DO OEM TO INDIAS TOP INKJET-JET SUPPLIERS IN ROLLS AND SHEET.
OUR PRODUCTS ARE APPROVED IN GOVT DEPARTMENT AND OUR EXPORTS COUNTS TO 25% OF OUR SALES VOLUME.
PROJECTS MAKING AND SCHOOL USE OF OUR PAPER IS IN DEMAND IN SCHOOL PROJECTS. WE PROMISE TO DELIVER THIS PAPER WITH NO SMELL AND NON-TOXIC NATURE , THE CHEMISTRY WE USE BEHIND MAKING IS ENVOIRNMENT FRINDLY BECAUSE WE UNDERSTAD WHAT MATTERS . MANY GLOSSY PAPER IN INDIA WHICH ARE IMPORTED FROM CHINA ARE MADE FROM HARMFUL CHEMICALS SO ALWAYS ASK FOR MADE IN INDIA PRODUCT, WE BELIEVE IN MAKE IN INDIA .